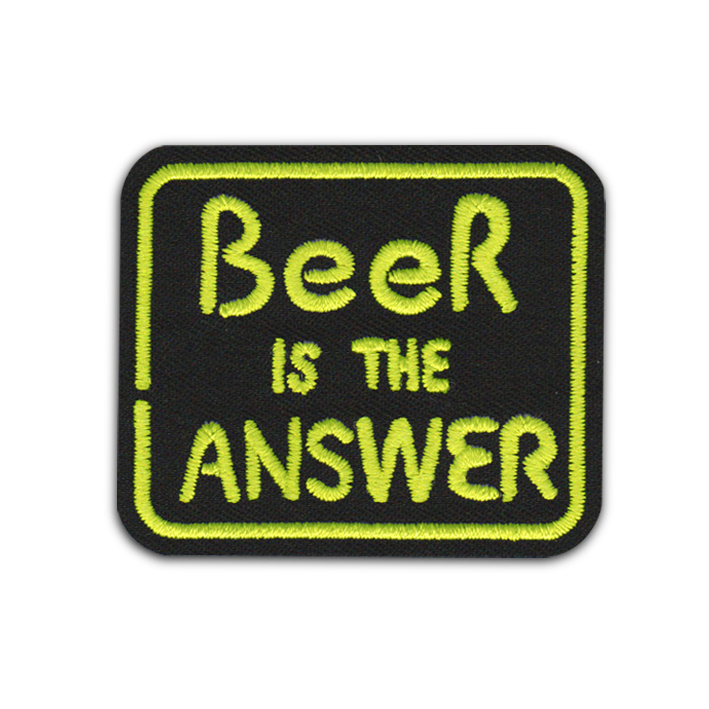 TPPC
'BEER IS THE ANSWER' PATCH
We can't remember the question...
Finished size is 2.3" x 1.9" (60 mm x 50 mm) 
Green neon thread!!
The edges are laser-cut 
This has an iron-on backing
For more permanent application we recommend sewing on
Homer: Moe, gimme a beer quick. I've got five minutes before the music store closes.
Moe: Why don't you just go there first?
Homer: Hey, I don't tell you how to do *your* job.
Moe: Sorry, Homer.
Homer: You know, if you tip the glass, you won't get so much foam on top.
Moe: Sorry, Homer.
---
Share this Product
---
More from this collection