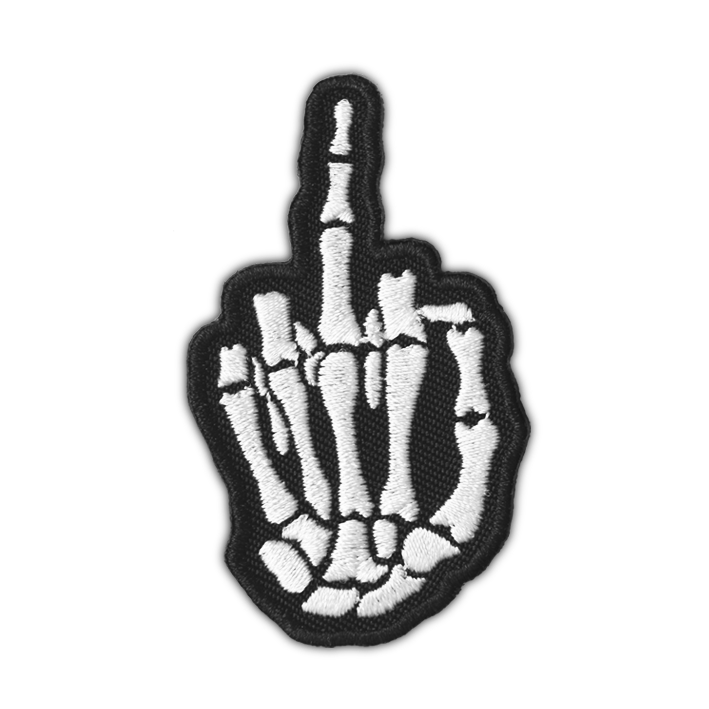 TPPC
THE 'ONE FINGER SALUTE' PATCH
The classic ONE FINGER SALUTE is a staple gesture across schoolyards and traffic-jams worldwide.
Don't waste your breath with a long-winded argument when you can simply raise your middle finger. There's no comeback to the one finger salute. End of argument. Winner winner chicken dinner. 
Attach this one to your favorite jacket or bag to warn the world that you're willing to go that extra mile.  Yo, up yours buddy!
The finished size is 1.5" x 2.6" (37 mm x 65 mm)
The edges are laser-cut (black)
This has an iron-on backing
For more permanent application we recommend sewing on
I've upped my standards. Now, up yours! - Pat Paulsen

---
Share this Product
---
More from this collection